WHY AEROSPACE DEFENSE AND INTELLIGENCE?
The aerospace and defense industry has been a cornerstone of the U.S. economy for decades and a critical anchor to the global economy as one of its strongest industry ecosystems. Protecting national interests by safeguarding information is critical to support national security and the security of our business community.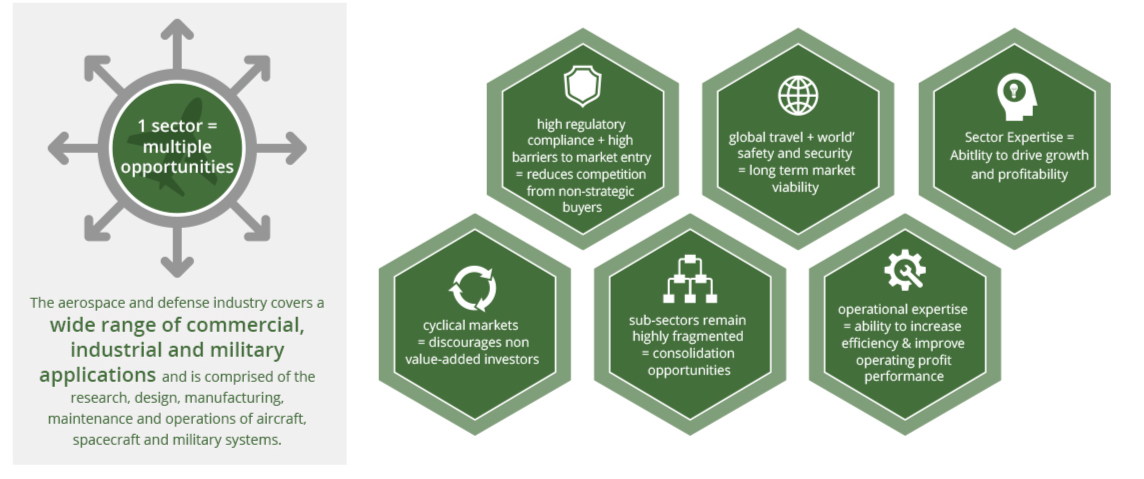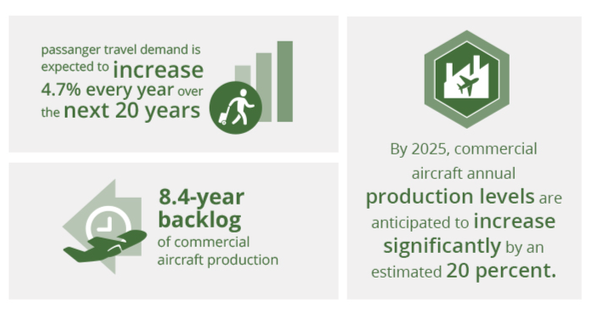 COMMERCIAL MARKET TRENDS
Sustainable Growth Factor
Long-term demand for safe, efficient and cost-effective air travel to bring individuals from around the world closer together.

DEFENSE MARKET TRENDS
Sustainable Growth Factor
National security, ongoing global conflicts and instability will demand increased defense spending and require innovations in next-generation military technology.
Portfolio Management & Company Interaction
Our ability to make strategic and opportunistic acquisitions represents only half our strength. An expert sense of operational know-how enables us to collaborate with management to develop growth strategies for each of our companies. This, in tandem with our ability to develop arrangements that work for all parties, allows us to approach each opportunity with a clear plan, outlining ways to unlock the under-utilized pieces of a company as we bolster the business and manage toward future growth.